Liquidation Consumer Proposal
Liquidation Proposal: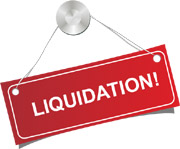 "Sell or Liquidate an Exempt Asset": This is very similar to a lump sum proposal, only that you are agreeing to surrender or sell an asset which is otherwise exempt in a bankruptcy. An example of such a proposal might include listing your home for sale, making nominal monthly payments of $100 – $200 a month until the house is sold, and the proceeds are paid into your proposal estate.
This option is not limited to home owners, but can apply equally to any exempt property you may have including an RRSP or Whole Life Insurance Policy, with a cash surrender value or loan value.
We have considerable experience in dealing with creditors, and we specialize in tailoring Consumer  Proposals to fit an individual's specific needs. We want to ensure that any payment plan you are committing to is not so onerous or difficult for you, that it leads to an inability to complete the proposal.
In order for any Consumer Proposal you consider to be successful, it should provide you with a little money left over for you to reward yourself once and a while, even it is just a little bit. One of our Licensed Insolvency Trustees would be happy to sit down with you and help you draft a proposal. So please do not hesitate to contact us.
Send us an Email, Ask us a Question, Have us Call You!